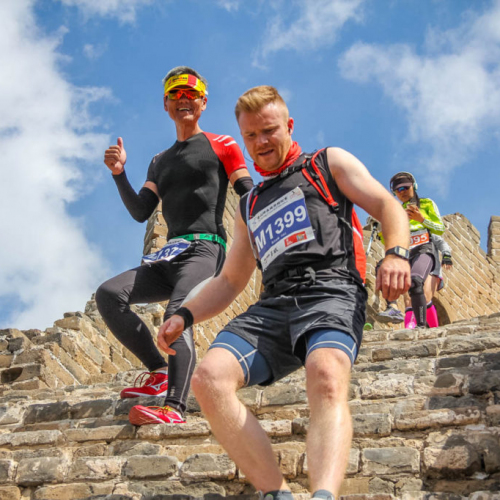 Our mission statement: "Experience the Grandeur, Conquer the Wall and Claim Your Glory." Running upon the Great Wall is a dream of runners all around the world. We are a global pioneer in promoting and selling China marathon events across the world and international marathon events in China.
We will bring you races that allow you to witness the magnificent architecture of the Great Wall, all while on the most challenging course in the world. We promise the best race experience in which you can enjoy the most beautiful natural scenery. 

In order to provide the best possible service to our participants, we develop programs and full packages including extensive tours for major cities and landmarks, delicious Chinese food, experience of Chinese folk culture. 
"Experience the Grandeur, Conquer the Wall and Claim Your Glory."
Through our Great Wall running series, we advocate peace, friendship, sportsmanship and healthy lifestyle. 
Listed by UNESCO as a world cultural heritage, the Great Wall is considered a cultural inheritance of the human race. We firmly believe that we have a responsibility to protect and inherit the inspiring spirit of the Great Wall . A Great Wall Conservation Foundation will be set up through this platform. Funding will be used for the protection and restoration of the Great Wall, the development of Great Wall resources, the creation of Great Wall literature, art and film, Great Wall research as well as the establishment of the Great Wall Museum.